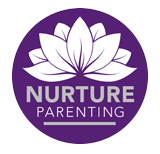 Naptime Survival Guide
Turn around your baby's daytime sleep pattern even if you feel you've tried everything.
Download and learn:
A "sleep success" checklist so you know what will give you the best chance of a successful daytime nap—including easily-missed "tired cues" to help avoid overtiredness.
Exactly how long to wait to know if your little one will re-settle when they wake up or start crying—or whether a feed or something else is needed. (This tip is magic!! ✨)
A nourishing menu plan for a 6-12 month baby to promote sleep.
6 midwife-approved daytime routine tweaks that can make the difference to getting those longer naps in.
PLUS: The hierarchy of soothing so you know how to (gently) transition your baby into self-soothing. Because poor self-soothing skills = catnaps rather than deeper daytime naps.


Meet Karen Faulkner
Midwife & Baby Sleep Consultant
I'm on a mission to help your baby and you achieve better sleep through my evidence-based baby sleep programs. With over 20 years of experience as a sleep consultant in Australia, I've been able to help 5,000+ families enjoy the joy of parenthood to their fullest, with sleep-time support and strategies that help everyone get the rest they need.

MADE FOR MOMS

GREAT RESULTS

CERTIFIED AUTHORS
"I feel like a completely different person to the mother holding her baby to sleep for every nap and feeding to sleep for hours at night, only to wake a few hours later. The difference is astounding! Thank you for your resources and for your personal support - they have been very useful and reassuring!"