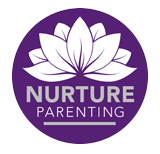 Sleeptime Survival Guide
Turn around your baby's sleep patterns—with
midwife approved secrets to a better nighttime sleep.

Download now and learn:
6 routine tweaks that can make the difference between a disrupted night or 2 long chunks of 4-5 hours sleep.
A"sleep success" checklist so you know what to prioritise every day and what can help your tiny tot settle.
Exactly how long to wait to know if your little one will re-settle when they wake up or start crying—or whether a feed or something else is needed. (This tip is magic!)
A nourishing menu plan for a 6-12 month baby to promote sleep.
PLUS: Soothing sleepwear suggestions for babies. Because what your tiny tot wears to bed matters when it comes to sleep-quality.
Meet Karen Faulkner
Midwife & Baby Sleep Consultant
I'm on a mission to help your baby and you achieve better sleep through my evidence-based baby sleep programs. With over 20 years of experience as a sleep consultant in Australia, I've been able to help 5000+ families enjoy the joy of parenthood to their fullest — with sleep-time support and strategies that help everyone get the rest they need.


MADE FOR MOMS

GREAT RESULT

CERTIFIED AUTHOR
"I feel like a completely different person to the mother holding her baby to sleep for every nap and feeding to sleep for hours at night, only to wake a few hours later. The difference is astounding! Thank you for your resources and for your personal support - they have been very useful and reassuring!"
GET THE FREE BABY SLEEP GUIDE
X
Fill this form and get FREE Guide