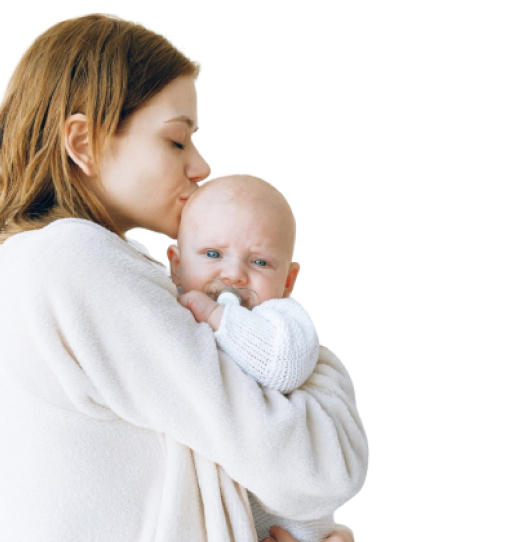 6-24 months
Infant Sleep Rescue
Online parenting program with videos and ebooks for 6-24 month-olds to help you achieve healthy sleep habits. We use evidence-based kind methods, setting your day naps and nights for success, giving you parenting confidence.
FREE 15-minute Zoom consultation with program purchases initially
Limited offer for the first 25 purchases.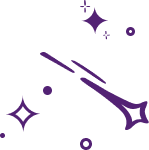 Testimonials
"Lisa, Nick & Pip 10 months waking a lot at night and parents were getting no sleep at all!"
"Emma & Duke - Duke 7 months had been waking up to 6 times a night and mum was so exhausted she'd done a micro-sleep whilst driving whilst Duke was in the back of the car!"
"Carly & Levi 6 months - Reflux and food intolerances!"
"Helen, Rob & Belle - Belle is 3 years old and bedtime had become a battleground. An all too familiar story in many homes in Australia and around the world!"
"Joseph 5 months old had never slept more than an hour in the day or night. His parents were very sleep deprived and desperate for help!"
Meet Karen Faulkner
I'm on a mission to help your baby and you achieve better sleep through my evidence-based baby sleep program. With over 20 years of experience as a consultant in Australia, I've been able to help 50 000 + families enjoy the joy of parenthood to their fullest.
Join our parenting village today and learn to sleep blissfully


MADE FOR
MOMS

GREAT
RESULTS

CERTIFIED
AUTHOR

OVER 50 000
FAMILIES HELPED
Who is it for
Our baby has needed more help to settle
and has maybe stopped resettling
They're waking more at night and have started
feeding more frequently than when they were a newborn.
You've maybe hit the tricky 6-8-month sleep regression.
You are seeing nap resistance, and they are the king of the catnap
At around 6-8 and 16-18 months of age, babies discover they are a separate individual for the first time, and they experience separation anxiety for the first time! This is scary for them. It can often lead to BIG sleep problems.
You thought you'd have this sorted by now and are feeling like a failure. Remember, we're all learning, and this parenting malarkey is not in our genes. It's a learned behaviour. This program will give you the parenting confidence you are looking for.
They're on the move and have maybe started
to make rolling movements, and it's waking them at night
as they can't roll back over without help.
Now your baby is having solid food, and
they are ready for finger foods and independent eating.
FREE 15-minute Zoom consultation with every purchase
Two of my bestselling online baby sleep and settling modules, 6-12 months and 12-24 months toddlers
An easy-to-follow learning management system
30 minutes of educational videos with real babies and families I have helped
4 of my best-selling eBooks – Baby Sleep Rescue, Separation Anxiety, Nurture & Nourish Baby & Toddler recipe books with menu plans of sleep-promoting foods and balanced recipes to promote sleep
Flexible day routines/schedules/wake windows to download and print
Co-regulation self-settling methods backed by world-renowned child psychologists
Your baby is unique, as are you! I'll teach you how to tweak your sleep plan for naps and nighttime to fit your parenting style.
Moving onto solids and how to night wean when you're ready
Lifetime access to online resources and 12 months of access to my Patreon group and Live videos for ongoing support
At Nurture Parenting, we believe strongly in conscious and authoritative parenting and all children deserve kindness.
Discover why over 200 psychologists have turned to Karen to help them with their baby and toddler sleep challenges.
Your plan for a good night's sleep
Let me hold your hand, and walk you, step-by-step, through a completely customiseable, kind
and holistic sleep training plan to help your baby sleep independently for 10–12 hours each night.
Back to Basics of Sleep will teach you how to:
1

Customise a sleep training plan to help your baby achieve 10-12 hours of independent sleep.

2

Remain emotionally connected to your baby during sleep training.

3

Manage night wakings and night weaning using a sleep training method of your choice, according to your infant's unique needs.

4

Prepare your family, home, and baby for a smooth sleep training experience.

5

Adjust sleep training for your specific circumstances including room-sharing, older siblings, travelling and holidays, families, reflux, teething, daycare, multiples, twins and triplets, reflux and medical conditions.
DOWNLOAD AND LEARN
Naptime Survival Guide
A "sleep success" checklist so you know what will give you the best chance of a successful daytime nap—including easily-missed "tired cues" to help avoid overtiredness.
Exactly how long to wait to know if your little one will re-settle when they wake up or start crying—or whether a feed or something else is needed. (This tip is magic!! ✨)
A nourishing menu plan for a 6-12 month baby to promote sleep.
6 midwife-approved daytime routine tweaks that can make the difference to getting those longer naps in.
PLUS: The hierarchy of soothing so you know how to (gently) transition your baby into self-soothing. Because poor self-soothing skills = catnaps rather than deeper daytime naps.


DOWNLOAD AND LEARN
Sleeptime Survival Guide
6 routine tweaks that can make the difference between a disrupted night or 2 long chunks of 4-5 hours sleep.
A"sleep success" checklist so you know what to prioritise every day and what can help your tiny tot settle.
Exactly how long to wait to know if your little one will re-settle when they wake up or start crying—or whether a feed or something else is needed. (This tip is magic!)
A nourishing menu plan for a 6-12 month baby to promote sleep.
PLUS: Soothing sleepwear suggestions for babies. Because what your tiny tot wears to bed matters when it comes to sleep-quality.
Discover Karen's 5 winning ways
to help your baby sleep
Our Blog
Our world renowned blog has over 600 articles on all things baby and toddler. Discover the secrets of the baby whisperer


Advice and videos are so clear and succinct
I just wanted to write and say thank you. We started your program almost three weeks ago, and it has dramatically changed our babies sleep for the better. Toby (10 months) went from waking 6+ times each night. We fumbled during each wake, as we offered dummies, bottles, whatever we thought would stop the crying for a moment. The only thing that we achieved, was waking him up even more and frustrating the **** out of him!
The first night of magic presence took 40 minutes, and now he is down within minutes once he is placed in the cot. We have had a few sleep throughs as well.
Your advice and videos are so clear and succinct. We found them so easy to follow. To compare, we looked back on a sleep consultant plan that we paid $300+ for with our firstborn and were stunned at how complicated and convoluted the plan was. No wonder it didn't work!!
I was so nervous about going back to work being so sleep deprived, and I was also concerned about how Toby would cope with the transition to day care. However, I now feel a lot more confident (and well rested!).
All the best and thank you again.
Christina
1-3 Years Nurture Sleep Program